I can't believe this 'move' took me pretty much the entire day. I'm extremely tired now, so I'll try to follow my original rule that short posts are desirable.
This is what I've been up to today:
Packing - it took me around two hours to pack everything. Which isn't that bad (I think). I ended up forgetting about my kettle, so I had to take it separately in a plastic bag.

Shared minivan to Krabi airport - I felt so frustrated that I'm leaving Lanta. I was even thinking that I don't want to do this anymore, that I'd prefer getting used to a place and stay there much longer. But it was probably only the 'heat of the moment'.

Lunch - the van arrived at the airport about an hour earlier than expected, so I managed to have a lunch there.

Flight to Bangkok - I hadn't checked-in online and it turned out to be a mistake - I sat in a seat in the emergency row, which meant I couldn't have my backpack with me. Which is obviously not great. But the flight was very short (1,5h) so it's not that big of a deal.

Airport Rail link to Rathchaprarop - It looked like a subway, and it was packed with people. I had my big suitcase + mattress topper, so I felt a bit bad that I'm taking up so much space there.

Uber to the hotel - I ordered it and even though it said arriving in 9 minutes, I ended up having to wait 45 (!) minutes. It was so frustrating. Just like last time, Uber in Bangkok continues to disappoint.

Checked into the hotel - It's called Wendy House, and the room is really quite nice, as well as the equipment. The only downside is that it doesn't have a window.
I'm so tired that I considered skipping this writing today, but I really didn't want to fail at the challenge, having only 2 more days to go.
The two lessons from today are:
Even when traveling, always get enough sleep. I slept only 6 hours last night, and my mood today was horrible. I was feeling so grumpy/bad. Maybe the fact that I'm leaving Lanta had something to do with it, but still.. I absolutely have to do my best to always get enough sleep, especially before demanding days.

Always do the online check in. I somehow forgot to do it this time and I ended up regretting it. Sure, it was just a short flight, but being at the window would definitely make it more enjoyable/interesting.
I've also been thinking about this blogging a bit, and I do realize that it's not working out the way I intended. I'll explore it more tomorrow, but the lack of engagement/interest is quite disappointing. If you're one of those who actually do read it, thank you :).
To make this post more visually interesting, here are a few pictures from the day:
Packed minivan to Krabi Airport: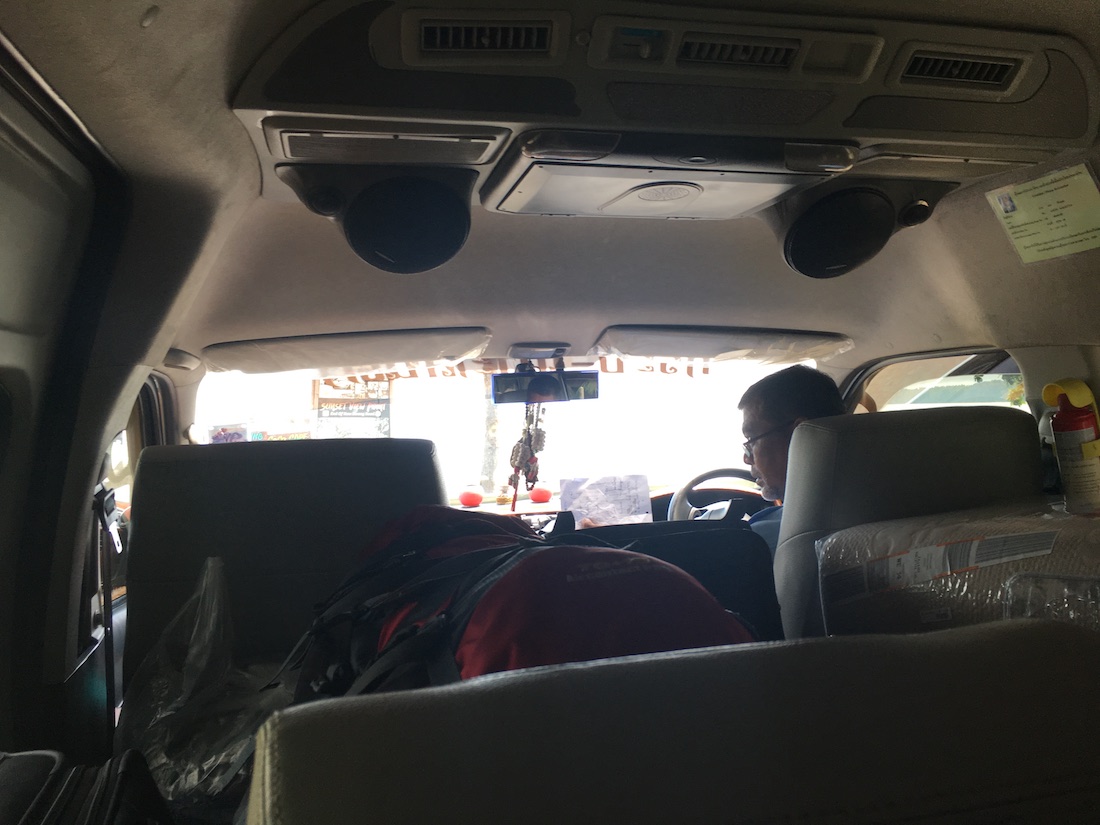 Hats off to the airport staff who marked my mattress topper as fragile - it made my day 😂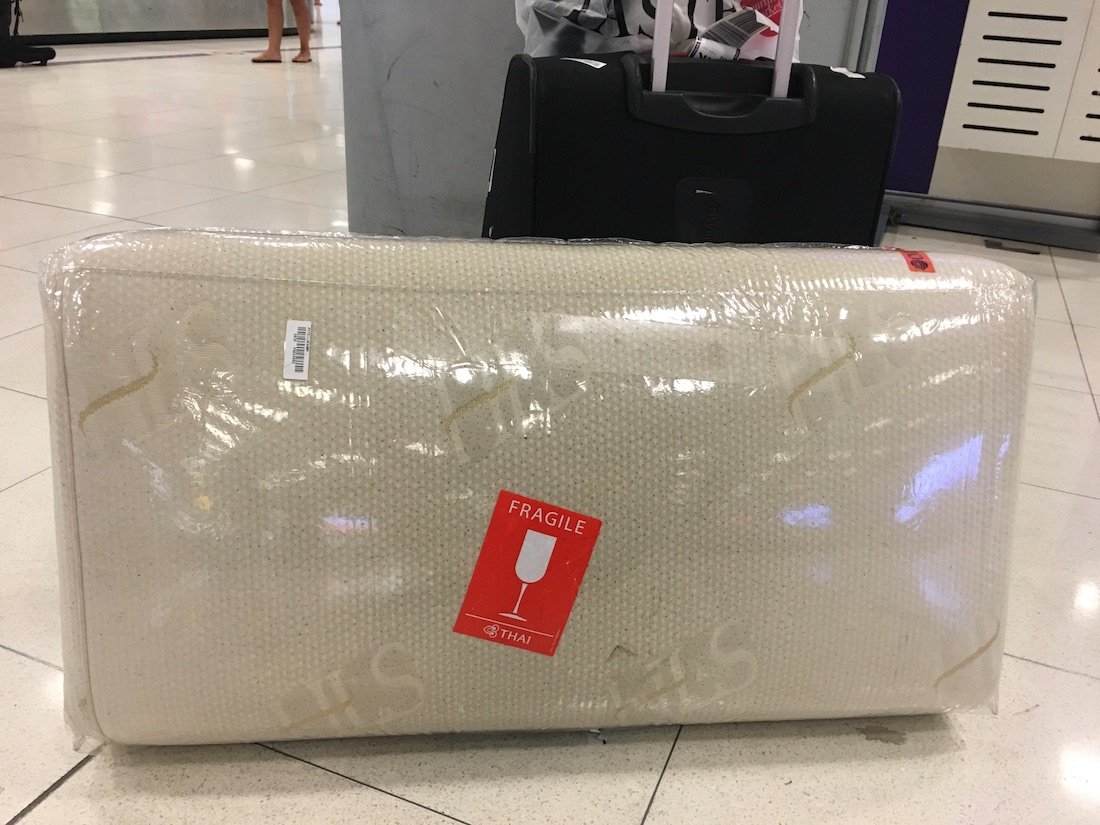 Rail link in Bangkok: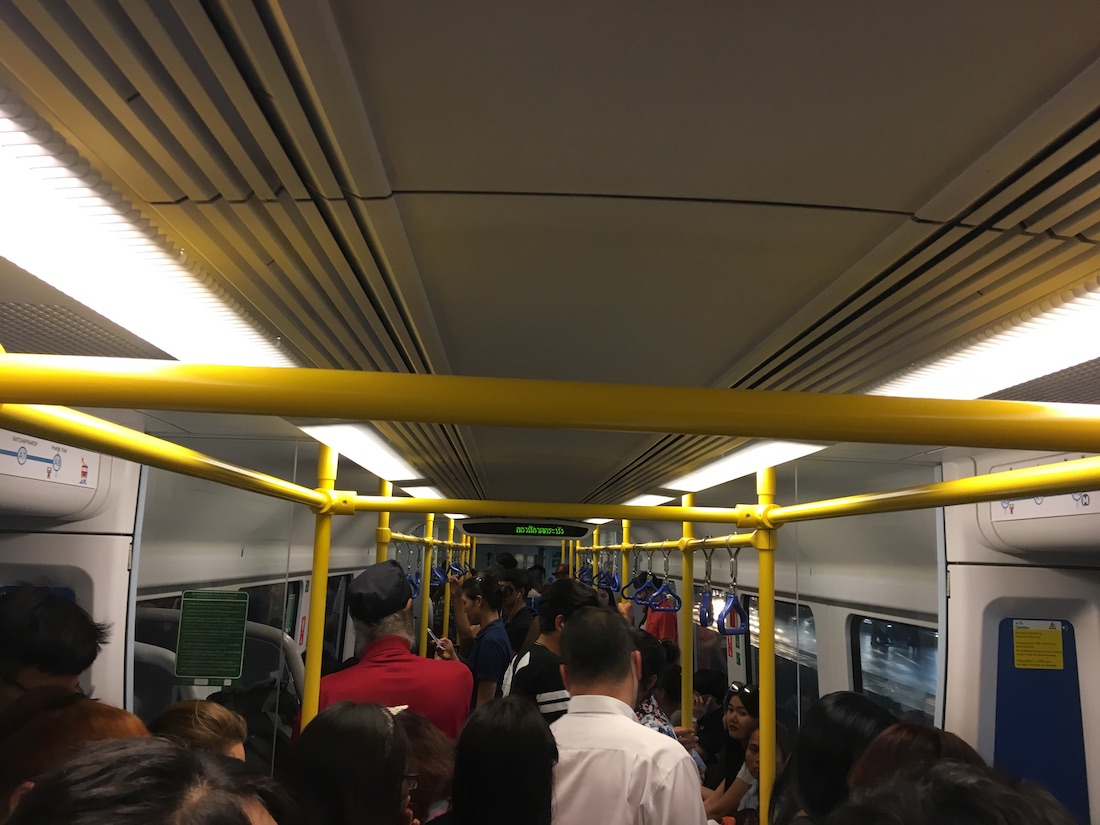 View of a Bangkok street from the railway station: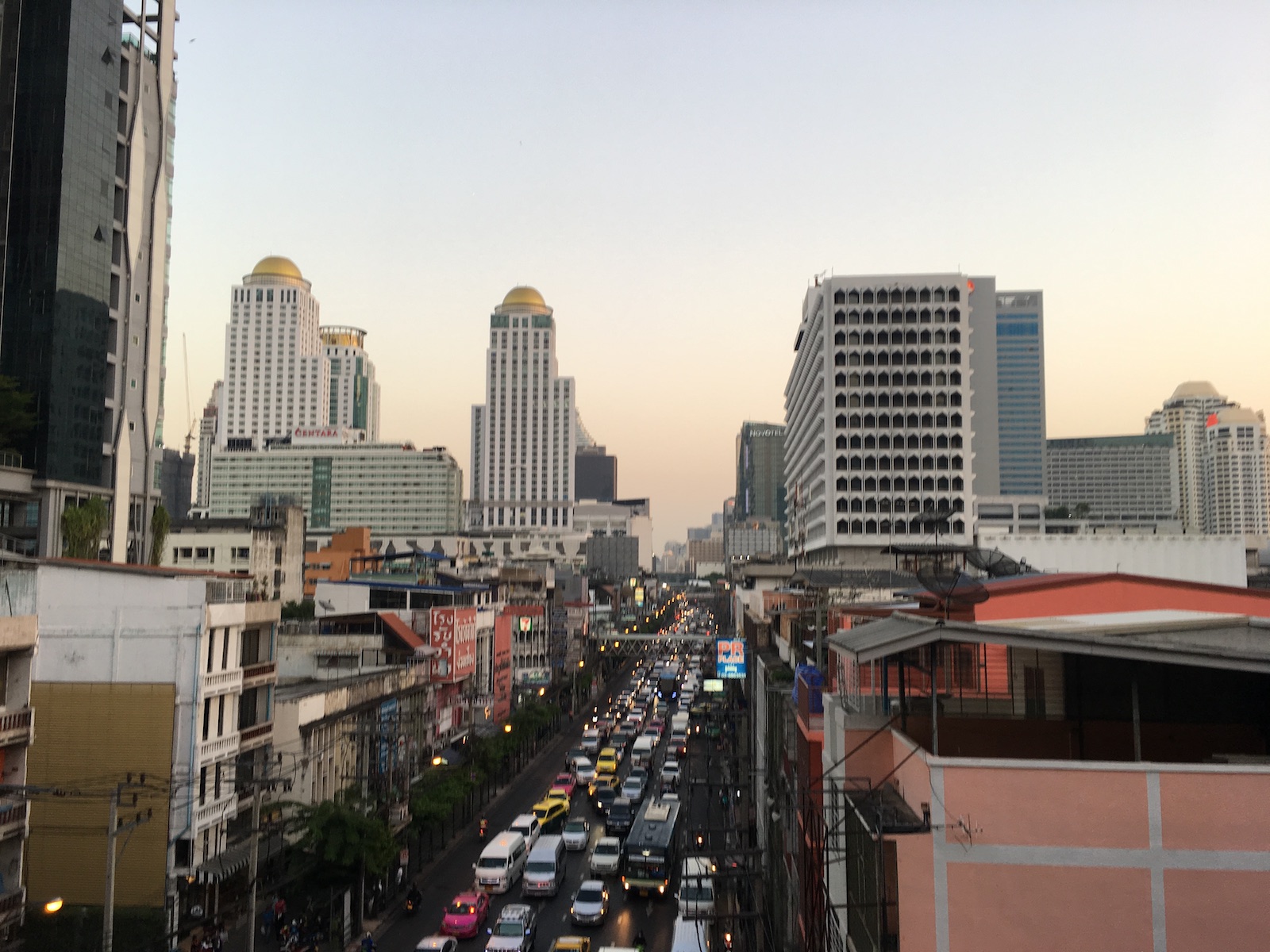 Writing today's post, and almost falling asleep while sitting: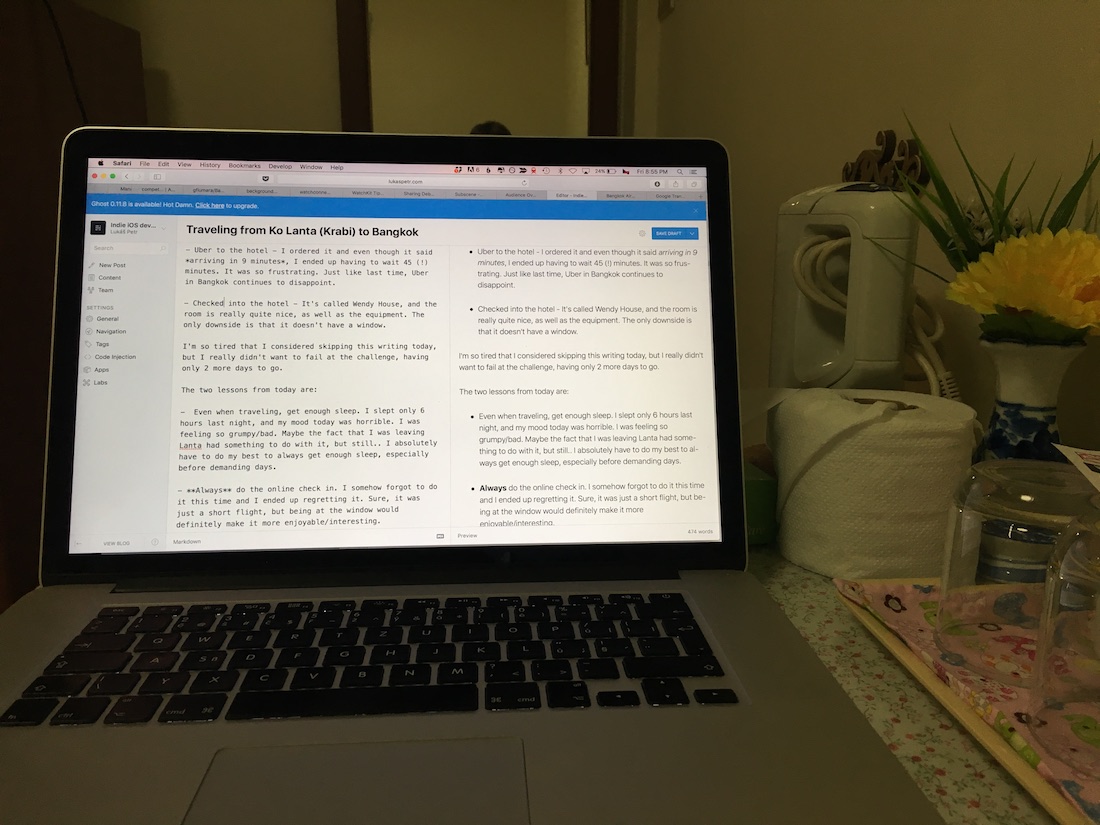 ---
This is Day 12 of the 14-day blogging challenge.