As I said in the previous post, this 'second part' will cover my first week in LA and in the new job. Obviously, there are tons of things that I could talk about, but I really want to avoid making this too long. So I will try to focus on just a few core things to keep it at moderate length.
The new job
The whole reason that I am here now is that I have a three month contract with a Slovakia company to help a team developing an app for diabetes. The majority of the team resides here, and they wanted us to be there in person for as long as we could. Given the fact that the Slovakia company pays all the expenses of living here, I decided to stay for the longest possible period - two months.
When we got to the company location by car on Monday morning, the first thing that struck me was how huge the building was. And it looked really nice, too. When we got in, you could immediately feel the "corporate-ness". Which was also interesting and somewhat off-putting for me. Actually, there is so much things that I want to cover that I am struggling with putting it all in context. So I'll just make a list of observations, in no particular order.
The people there are really nice. And friendly. Especially our supervisor.
Cubicles everywhere. Every morning, we go through the building and we pass hundreds of cubicles. Fortunately, we are in a small room (not in a cubicle), but still.. it's depressing.
The working pace was really slow. It took almost the entire week to get us set up. Our supervisor had a lot on his plate so he couldn't give us as much time as would be ideal.
Daily meetings. Which seemed mostly like a waste of time to me.
Extremely cold inside due to air conditioning. This is really annoying. I ended up wearing a T-shirt, shirt and a sweatshirt at once to be at comfortable level. But I will have to get used to it eventually.
Low experience with iOS of most of the team members. Plus what it seemed to me like general lack of good management. I was hoping that I will be able to learn from people that are more experienced with the platform, but it's questionable if that will be the case. But it's too soon to tell, obviously. We'll see.
I am probably the youngest person of the team. Most people are like forty. Also, the most experienced developer has 3 years of iOS development experience, and big part of the team has less than one year. That really speaks volumes about how hard it is for companies to find experienced mobile developers. On one hand, this is really good for me because my skills could be more valuable than I thought.
I will be in charge of UI-related things. That's great! They probably decided that based on my post-interview email. I am really glad, because I feel that this is where my strength is.
Overall, it's really interesting for me. I've never been employed before, and while this mostly confirmed what I thought it would be like, it's definitely valuable experience for me. And I can appreciate the many positive aspects that employment has. For one, it's really nice to be in touch with people during the whole day. That's probably the biggest thing that I miss when working on my own. On the other hand, it made me 100% sure that I want to be indie in the long term. There is no doubt in my mind.
Jetlag
I had big problems with adjusting to the 9-hours time difference. The first two day, I woke up just before 3AM and wasn't able to fall asleep for the rest of the night. So you can imagine how tired I was. On Friday afternoon, I was so tired that I just laid in the bed after getting back from work (at 5PM), and slept through (with just one short wake up at around 4AM). I am still tired to this day, and I actually took a nap in the afternoon, but it's getting better.
Dinning & Health
For lunch, we eat at the company canteen. The food there is really good. For dinner, I had burger three times and I decided I don't want to see another burger for at least a week. I also had pizza two times. We usually go with Martin, so it's good that I don't have to eat out alone.
The health side of things is a bit worse. It's probably combination of the flight (and people being sick there) and the extremely cold air conditioning, but I had sore throat from Monday and it was getting worse each day. On Thursday, it was so bad that I almost couldn't swallow anything. I took some medicine that I have with me, and fortunately it's slowly getting better since then. I am also glad that I didn't let it get me down mentally. I just believe it will be okay. I mean, the weather here is amazing, so it has to be okay, right? It's not like all the fungus and viruses that are reigning in Czech Republic at this time of year.
A cycling trip
That's right. It wasn't easy feat, but I have my bicycle here with me. That's mostly thanks to my father who helped me pack it in a bicycle box and generally prepare it for the plane. On Wednesday, even though the sore throat was really bad, I went cycling in the afternoon. I headed to the north, towards the hills and it looked really amazing there. I plan to get nearer by car the next time and explore it there. Here is a couple of pictures: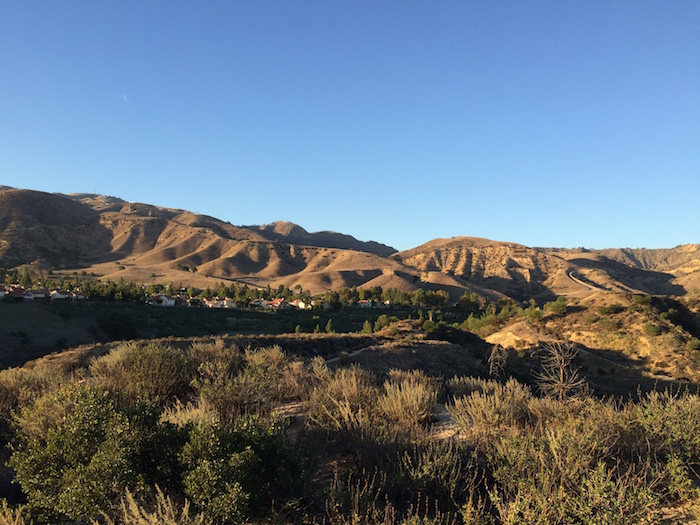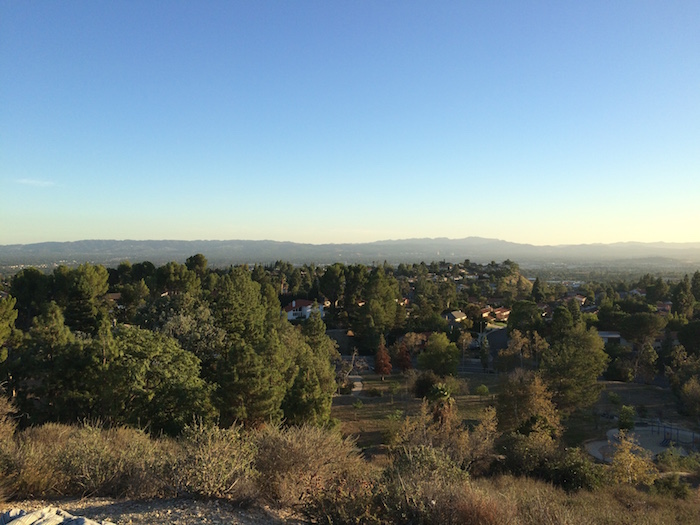 My general impression
I have my doubts about the job, but as I said, the people there are really nice and the pace isn't that hard, so that's really good. And I believe it will get more exciting once I get into working on the UI task that I have assigned.
Regarding the stay here - I didn't have that much time for myself, yet. Because most of the day we spend at work, and in the evening we spend a lot of time by finding a place for dinner (and eating there). The great thing about this is that I am always with people, I don't feel lonely at all. That was one of my biggest concerns before going here, actually. I am really glad that it turned out not to be a problem.
I am also glad that I was able to find some time to work on my own projects. I definitely plan to give them even more in the upcoming weeks, but this week was a good start.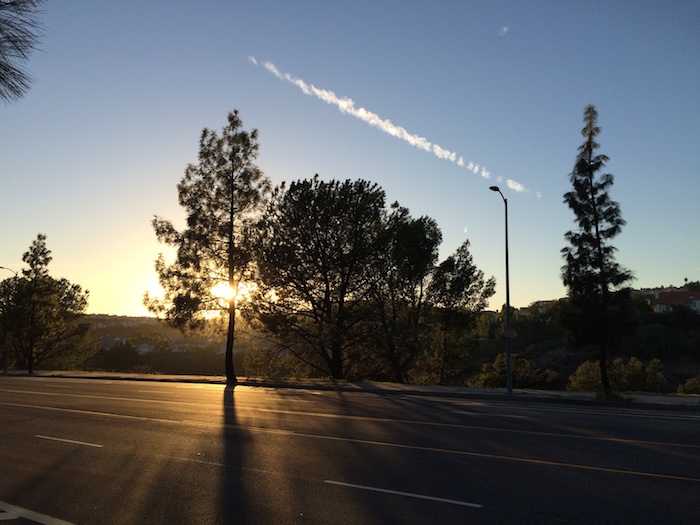 I will probably wrap this up now. It's getting late, and I really need to go to bed soon. I definitely plan to write more posts in near future. At the end, I would just like to say that I am really glad and grateful that I am here. In the post I wrote a week ago, I was hesitant whether this was a good choice. Now I am 100% confident that it was a great choice. I can already feel how my views are shifting and evolving, and I've been here for just one week. I can't wait to see what happens next, and I can't wait to start exploring LA! Until next time.. take care!