In three hours, it will be exactly one week since I arrived to my hotel room in Northridge 'Extended Stay America' hotel. A lot of people asked me how is everything here, plus I myself wanted to recapitulate how everything went, so writing a blog post about it seems like a great fit. It will actually be two parts; this one will cover the travels and the second one will cover the week here. So, let's get started.
The travel
In one word: long! I flew from Prague to Frankfurt, and then directly to Los Angeles. As usual, the first flight had delay so I had to go really fast, and I reached the gate in Frankfurt airport at the last minute. But I made it.
To my disappointment, I got a seat in the middle of the plane. Neither aisle nor window. But in the end I managed just fine. Fortunately the guy beside me didn't mind at all letting me get up to stretch my legs.
The flight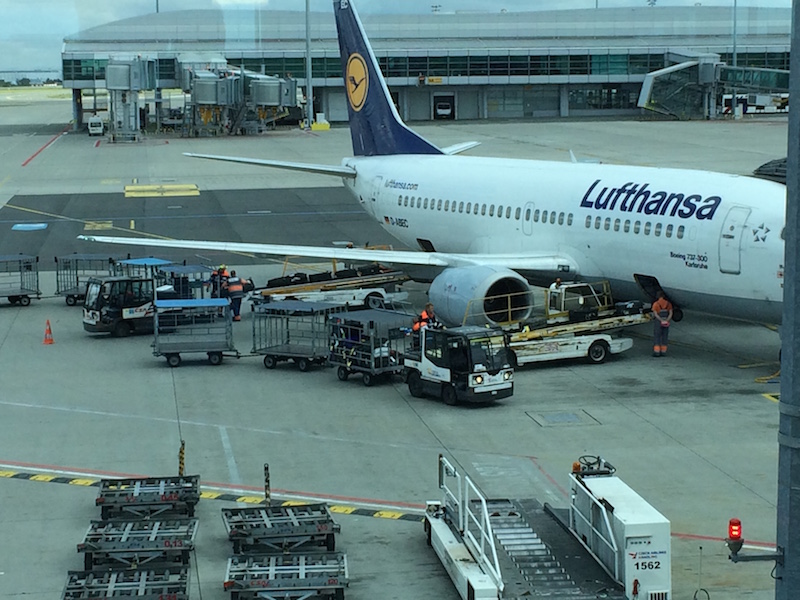 The flight took 11.5 hours, and to me it felt like eternity. There was also this weird air from the air conditioning and people were coughing. My legs and whole body was hurting from the lengthy sitting in small space. The "entertainment screen" was fine, I watched a couple of Silicon Valley episodes, but besides that I couldn't do much else. I just couldn't wait for it to be over.
There were also positives, though. Given how stressed I was about this trip before leaving for the airport, on the plane I wasn't stressed at all. It was almost weird how calm I was about all of it. I was just sure that everything's going to be fine. Also, I got some great ideas for my new app (the time tracking one). Some small new features and accompanying UI, and it will be just great. But I am already being too specific and I have an entire week to cover, so lets move forward.
Landing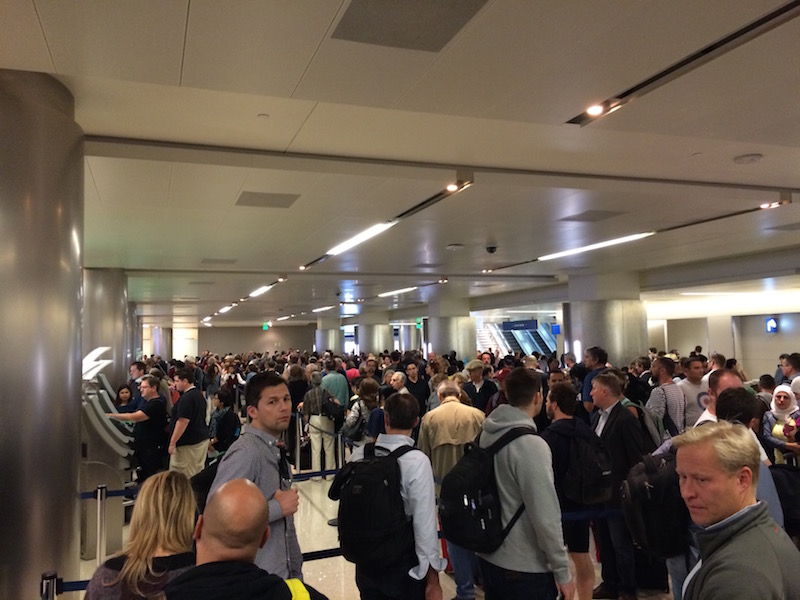 After we finally landed, there was this dreaded procedure of being interviewed by immigration officer. While waiting in the line, I met with Martin, another developer from the Slovakia company that is managing all this, and with whom I will be on the hotel. But since he was in the US for the first time, the whole process took way longer for him. So long that it was 18:30 when we were finally leaving the airport.

Renting the car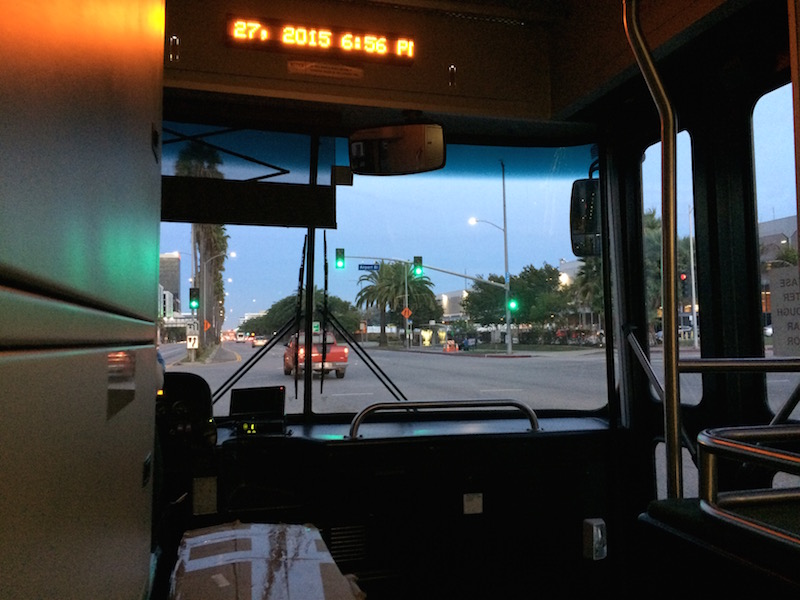 We took a bus of the car rental company (National Car Rental) to get to their renting location. There, the waiting in the line took also extremely long. But in the end, I did get the paperwork and got the car. To my surprise, they didn't tell me anything about it. So I just got in and had to figure out everything myself. Fortunately, I've driven a car with automatic transmission before, so it was mostly okay (apart from a few hiccups).
Finding the hotel
When we were leaving the car renting company, it was already dark outside. Plus, neither of us had local sim card so we couldn't really use mobile internet. And the car didn't have navigation of its own. All I had was a printed route from Google Maps. Which turned out to be totally insufficient. After driving for a substantial amount of time, we had our doubts whether we are going to the right direction. So I decided to turn on my mobile internet for just a moment to check where we are and where should we go. It turned out that we were going to almost the opposite direction than we were supposed to. I took a couple of screenshots of the map from Google Maps app, and we used that to find our way. When we got to the Northridge area, I turned on the mobile internet for one more time because we had to pinpoint the exact location of the hotel. After that, we found it quite easily.
If we took the shortest path, it would take around 45 minutes. This way, it took us almost two hours.
You would think that us getting to the hotel is the happy ending, but unfortunately, that wasn't the case. After we parked, I tried to pull the key from ignition, but it just wasn't possible. I tried to apply some more strength, but clearly, for whatever reason, the car was holding it. So there we were. After such long and exhausting travel, finally at our destination but unable to leave the car.
So I went to the hotel, told the guy at the reception about the problem, and asked him for wifi access. Then, I started searching what could be wrong. On google, there were tons of forum entries of people experiencing the same problem. After a lot trial and error, I found out that the shift gear has to be set to 'P' (Parking) before the key can be pulled from the ignition. I had it on Neutral. Now, you would probably think that this is the happy ending. But nope. Not yet.
Just as we were leaving the car, I locked it using the remote keys, and.. the light in the driver's seat remained on. We tried everything we could think of to turn it off, but it just wasn't working. I am usually a pretty calm person, but at that moment, I was really loosing it. Once again, I went on google and searched around what could possibly be wrong. This is a Jeep, by the way. Just in case you'd want to avoid such hurdles. As with the keys in ignition, there were lots of people experiencing this. But I didn't manage to find the solution. One person in the forums said that it should turn the light off automatically after 10 minutes to avoid draining the battery. With this information, I was ready to leave the car like that. But in the end, after trying numerous things, it finally turned itself off after locking the car. So we could finally get to the hotel.
The happy ending
The hotel room looked really nice. Spacious, clean. And with kitchen, TV, fridge.. Everything that I was promised by the company. So this is the place where I will stay for the next two months. I can definitely live with that. It was 10pm local time, so about 7AM of Prague time. To say that I was ready to go to sleep is an understatement.