Today, I went on an organized trip to the east from Ko Lanta. We were a small group of just 8 people in total (plus the guides). The day consisted of ride to the pier, then boat to a small island with caves (Koh Phee), then going by boat to another location where we got out onto kayaks, and we went along those beautiful tall-shaped islands, followed by a lunch and chill at a small beach, and then boat back to Ko Lanta.
It was really interesting, I'm glad I went. The climbing inside of the caves was dangerous (especially in those slippers that I wore), but the cave itself was truly amazing. Unfortunately, I didn't have my phone with me so I don't have any pictures, but here are some that I found online: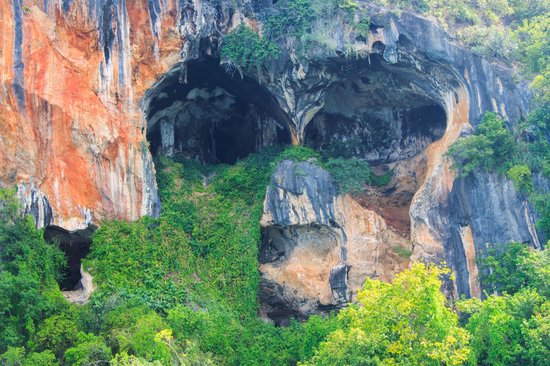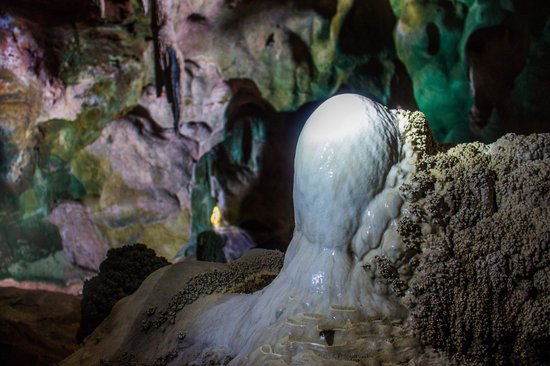 Then the kayaking itself was also quite nice, though a bit shorter than I expected. I took my travel hat, which I'm sure looked ridiculous but I really wanted to avoid getting sunburned (which it seems I did - phew!). We were advised not to jump outside because there could be sharks (very comforting indeed).
Overall, it was a well-spent day, with easy going and friendly people. I'm glad I took part in it. And I felt like maybe I should've done more of these trips during my stay here. That being said, I'm grateful for the ones that I did do.
I also thought about how this kind of experiences tend to stay with me forever, and it proved to me once again that it's much better to be investing in experiences rather than material possessions. – It's not just about this one trip or that one month of being somewhere, it's about all the moments afterward that make you smile whenever you recall that experience :).
Update: Just as I was about to publish this post, Alex (a friend of mine who went with me on this trip) sent me a picture of myself from that cave. Here it is: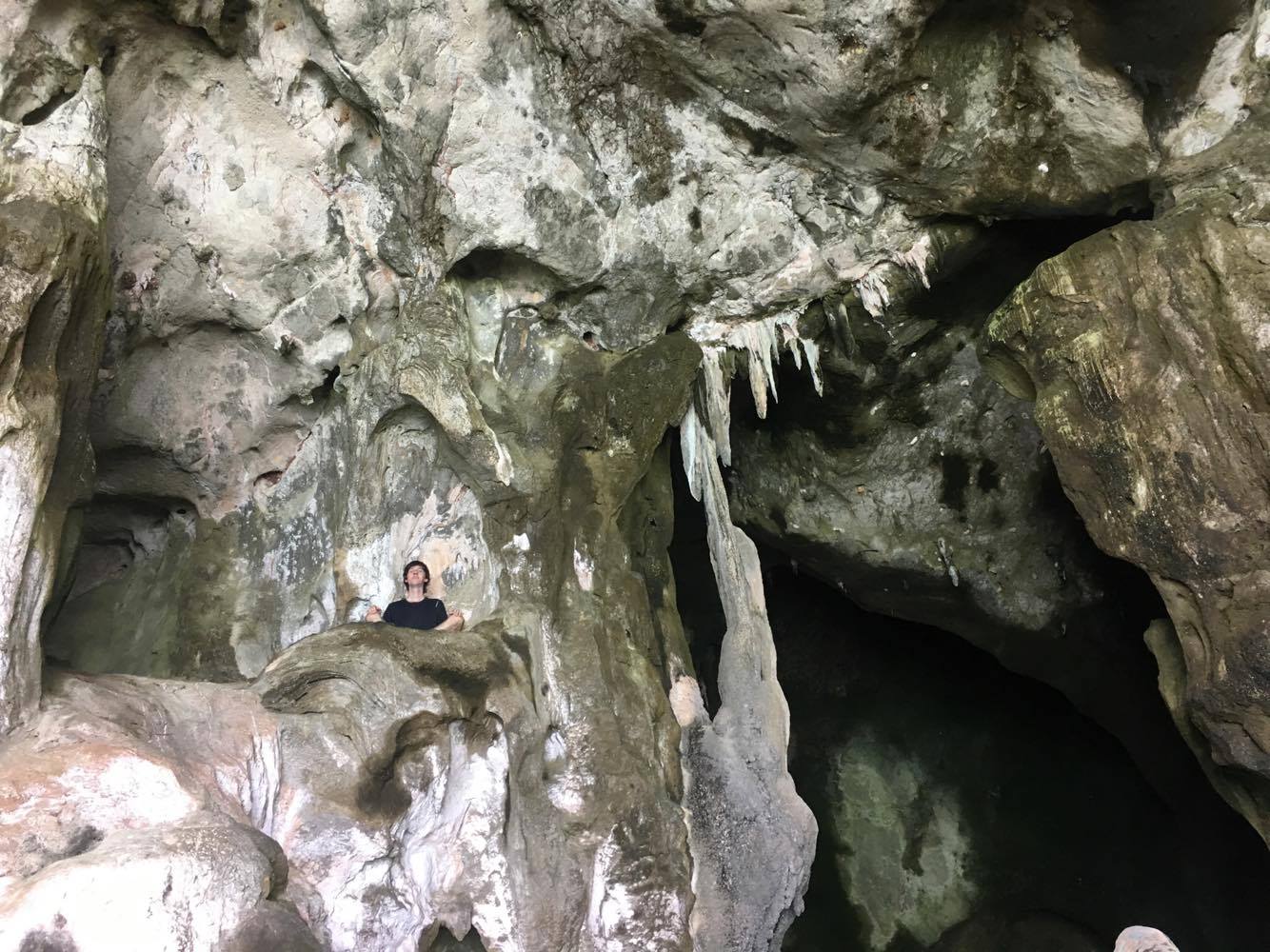 ---
This was Day 6 of the 14-day blogging challenge.